Vegan Cheesy Garlic is amazing! I love it and get lots of compliments when I cook with it.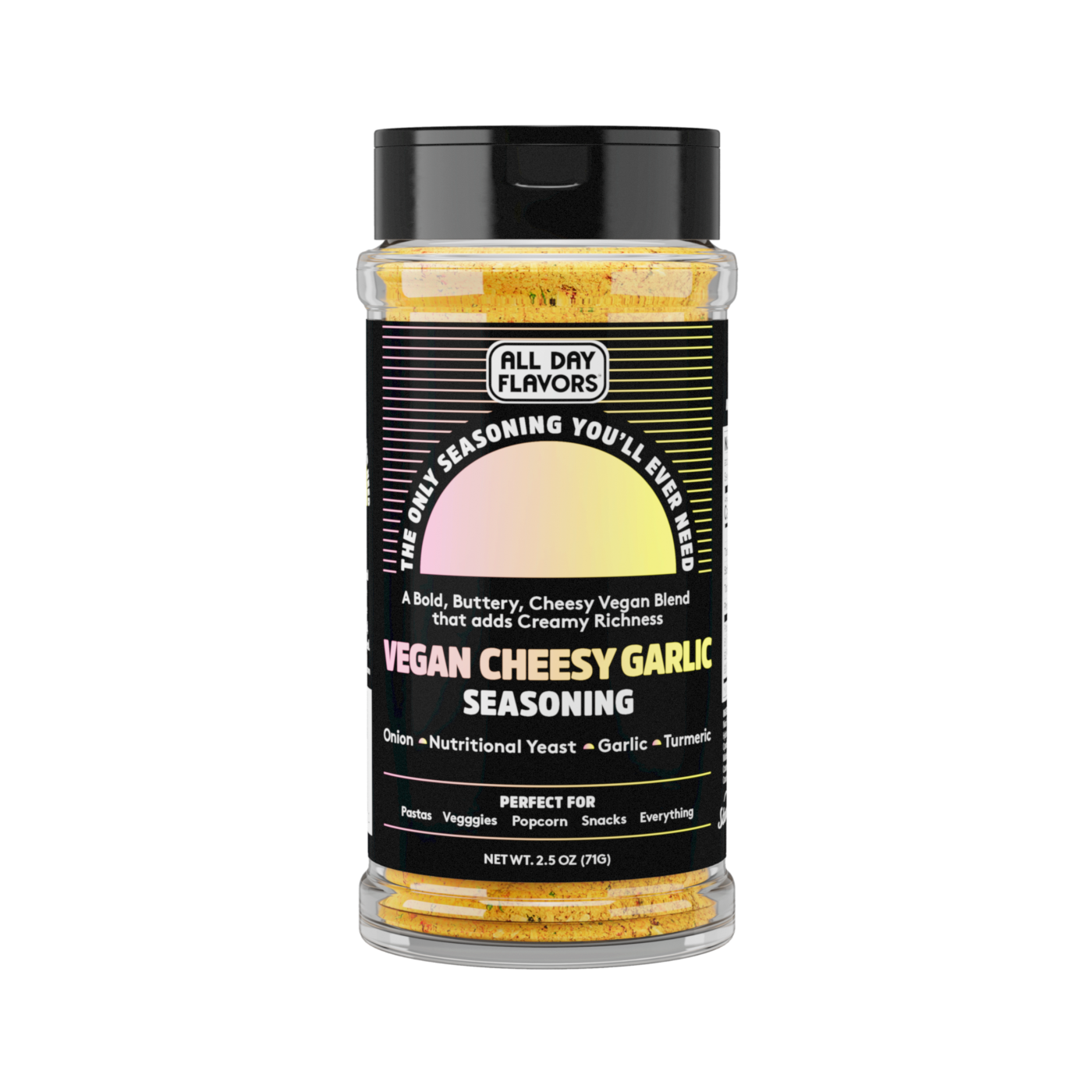 Vegan Cheesy Garlic
Rich & Creamy
Formerly known as "Crave," this craveable vegan nutritional yeast blend adds creamy cheesy richness to pastas, veggies, morning scrambles, and snacks like popcorn. 
Salt, Nutritional Yeast (contains Niacin, Pyridoxine Hydrochloride, Thiamin Hydrochloride, Riboflavin, Folic Acid, Cyanocobalamin), Garlic, Natural Flavors, Onion, Maltodextrin, Red Bell Pepper, Turmeric, Spices. Contains 2% or Less: Vegetable Oil (Sunflower, Canola), Dextrose.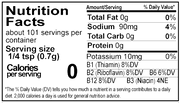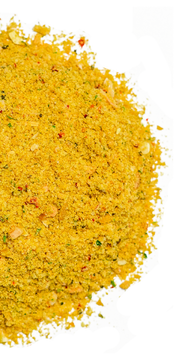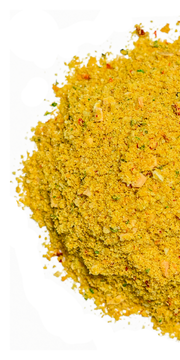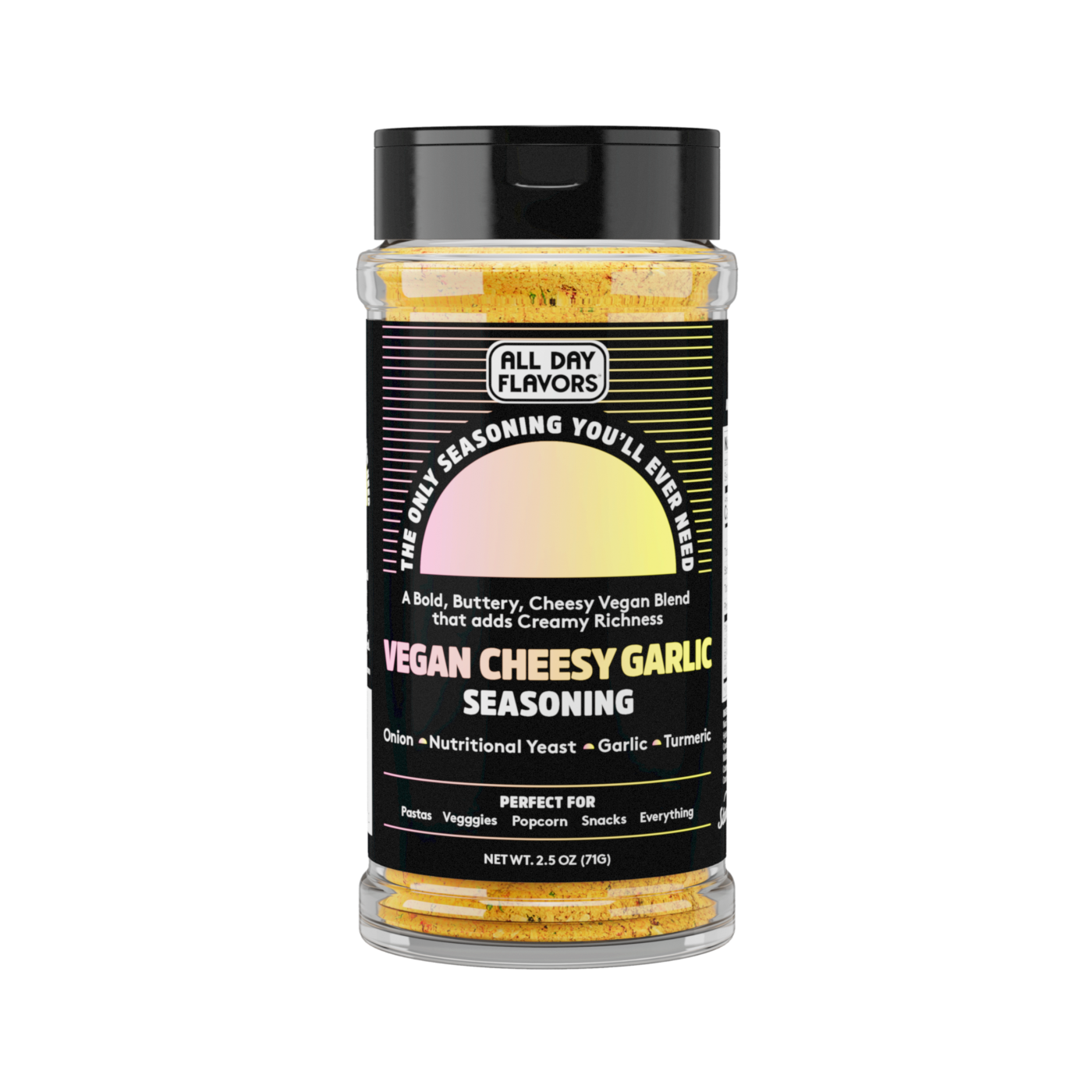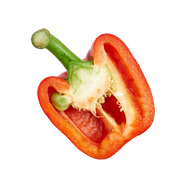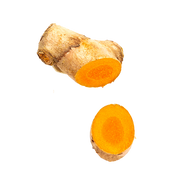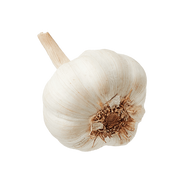 Spicy in all the right ways
Tasty, anything-but-boring meals come together in no time.
All Day saves the day with ready-to-sprinkle, dump, or dust seasoning blends that level up any meal.